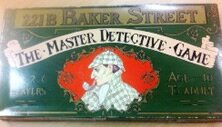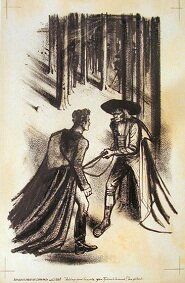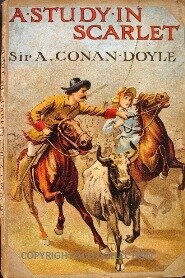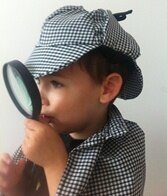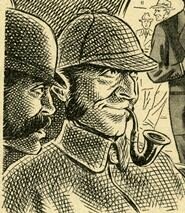 Arthur and George Exhibition at Southsea Library
23rd February to 23rd March
A joint exhibition from The Arthur Conan Doyle Collection at Portsmouth City Council and the forthcoming ITV production in which Martin Clunes plays Sir Arthur Conan Doyle.
Copies of letters Arthur Conan Doyle wrote to newspapers about George Edalji with a selection of costumes from the drama.
More about the Arthur & George exhibition
Detective board game
We have teamed up again with Strong Voices - Artswork, to inspire young people from the Young Carers Centre to devise their very own Portsmouth based detective Board Game. Produced with the help of Splodge Designs illustrators the final product will be available to hire by schools and community groups from March 2015.
Sharing Sherlock online Exhibitions
As part of the Heritage Lottery funded Sharing Sherlock project 10 exhibitions were created around the city with the help of community groups.
The exhibitions are on a wide range of themes, stretching from Arthur Conan Doyle: Sporting Hero to The Lost World, and took place in local community centres.
These exhibitions provide a glimpse into the Arthur Conan Doyle Collection.
Sherlock Holmes - The man who never lived and will never die
London Museum 17 October-12 April 2015
See our first edition copy of the Study in Scarlet at the exciting new exhibition. Explore how Sherlock Holmes has transcended literature onto stage and screen and continues to attract huge audiences to this day.
Find out more about the Sherlock Exhibition
Sharing Sherlock Trail
Please come and enjoy the largest exhibition we have attempted - it will take in 10 locations and 10 community groups and schools all across Portsmouth's main shopping areas, with large images of the gems of the Collection on display in each of the venues. Sharing Sherlock' volunteers have been devising the 'thread' which will link up all these locations: a trail which will travel from the Cascades Shopping Centre in Commercial Road to Southsea Library in Palmerston Road. Visitors will be able to win some great prizes throughout the event if they complete the trail!
Celebrate Sherlock
It is 132 years since Arthur Conan Doyle arrived in Portsmouth. It was in the city he wrote his first Sherlock Holmes detective novel, A Study in Scarlet and a star was born.
We have created activity sheets for children to have fun with as they learn about this popular detective.
Download and print off the activity sheets for junior school children
Find out more about Celebrating Sherlock
See details of previous Arthur Conan Doyle activities and news