Doyle Collection learning activities
Make a Detective Mask
Everyone knows of Sherlock Holmes, but how many actors have played him? What physical characteristics make a good detective? What tools does a detective need to solve crimes?
Using parts of past Sherlock actors faces, make your own mask by downloading the files. Make sure you take plenty of pictures and send them in to us!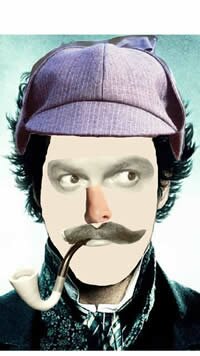 Download print and have fun.
Can you guess which Sherlock is which?
---
Make a deerstalker hat
Would you like to make your own Deerstalker Hat and look like Sherlock Holmes?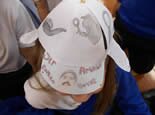 Click on the links below and you will find the templates and the instructions to create a really nice hat.
---
Sherlock Holmes crosswords
Click on the links below and have a go, good luck!
1. Easy
3. Silver Blaze
---
Drawings by children from the Mayville School