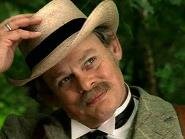 Martin Clunes as Arthur Conan Doyle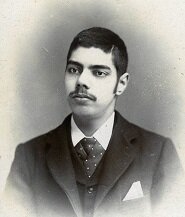 George Edalji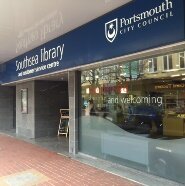 Southsea Library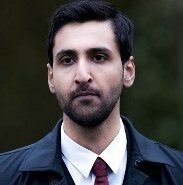 Arthur and George at Southsea Library
A joint exhibition from The Arthur Conan Doyle Collection at Portsmouth City Council and the forthcoming ITV production in which Martin Clunes plays Sir Arthur Conan Doyle.
Martin Clunes plays the celebrated novelist and physician Sir Arthur Conan Doyle in a three-part adaptation of Julian Barnes' novel, Arthur & George for ITV. It is based on an intriguing series of true events in the life of Sir Arthur Conan Doyle.
Author of the famous Sherlock Holmes detective novels, Sir Arthur Conan Doyle was an excellent detective himself. He was also a staunch supporter of justice. These threads came together in the case of George Edalji
Edalji was wrongly convicted of mutilating horses and it was thanks to Conan Doyle's tireless investigations that the conviction was overturned.
The Arthur Conan Doyle archive holds copies of the letters Conan Doyle wrote to the newspapers about the Edalji case. Volunteers at the Collection have chosen a selection of these to display in the case at Southsea Library. They show Sir Arthur acting as a real-life detective. Find out more about the George Edalji case.
The exhibition taking place at Southsea Library from 23 February to 23 March is the culmination of the Heritage Lottery Funded project. The project has allowed community groups and schools to produce exhibitions across the city celebrating Arthur Conan Doyle's connection with Portsmouth.
As well as material from the archive there is also a display of original costumes from the ITV drama.
Entry to the exhibition is free.
View the costumes from ITV's Arthur & George
Southsea Library
Opening times Monday-Thursday 9.30am-6pm; Friday 9.30am-5pm; Saturday 10am-3pm.
The exhibition will be in the library window so you will be able to view it at any time.
We will be taking the exhibition down on the morning of 23rd March so feel free to come along and have a chat.
Directions to the library
The official trailer for Arthur & George on ITV
ITV press release with details of the drama